Anypoint Runtime Fabric is a container service that automates the deployment and orchestration of Mule applications and API gateways. Runtime Fabric runs within a customer-managed infrastructure on AWS, Azure, virtual machines (VMs), and bare-metal servers.
Some of the capabilities of Anypoint Runtime Fabric include:
Isolation between applications by running a separate Mule runtime per application.
Ability to run multiple versions of Mule runtime on the same set of resources.
Scaling applications across multiple replicas.
Automated application fail-over.
Application management with Anypoint Runtime Manager.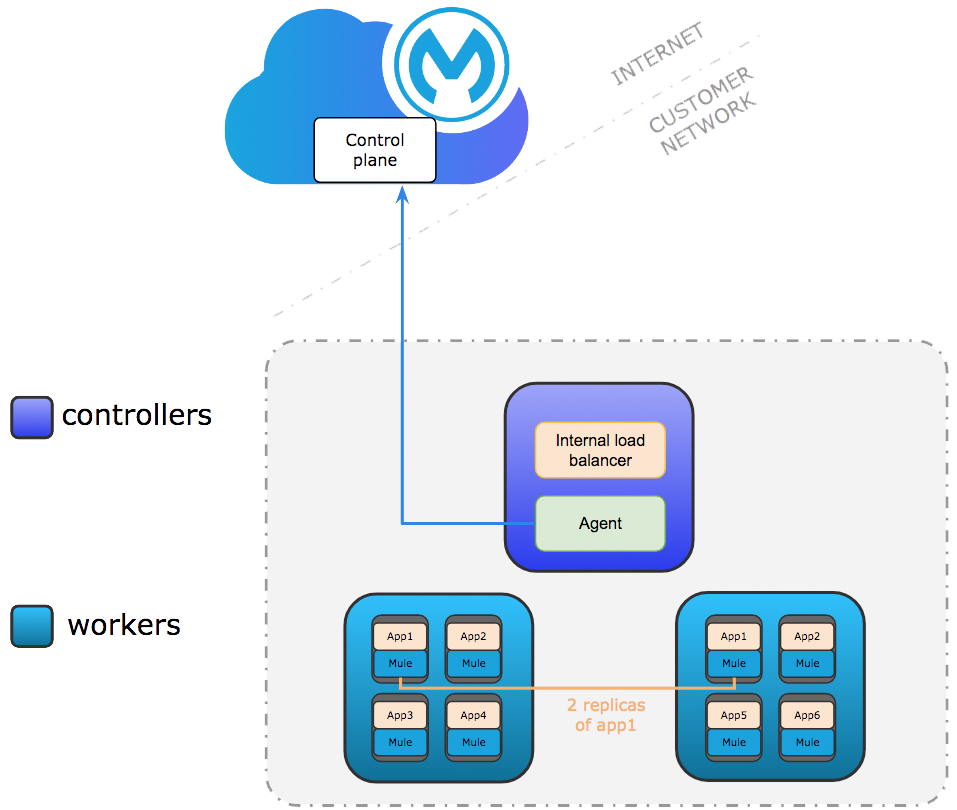 Customer who:
1. Wants to deploy runtimes on their own premises (Data center, private IaaS)
Allow new customers to deploy in the most simple manner.

Deployment and management are provided OOTB.

For existing customers, removes the pain from managing several mule applications on-premises.

RTF will automate upgrade, increase scalability (1app/runtime vs multiple apps/runtime).
2. Can afford at least 6 servers for Anypoint Runtime Fabric
For a highly available configuration for production deployments.

3 servers for running RTF itself, 3 for Mule applications.

Licensing is enforced by the total number of cores allocated for application deployments -- not the total number of cores available to Runtime Fabric.
3. Wants on alternative to deploying on AWS
Retail customer and cannot use Amazon.

They have credits they want to use for their cloud provider (eg. Azur).

They have internal deployment standardization they must follow.