Legacy systems, which form the backbone of many enterprises, are holding organizations back from leveraging new digital technologies and creating new experiences for their customers, stakeholders, and partners. Many organizations find it difficult to modernize or extend their legacy systems in a way that enables them to create an IT strategy that supports the quick adoption of newer technologies such as cloud, big data, IoT, and mobile.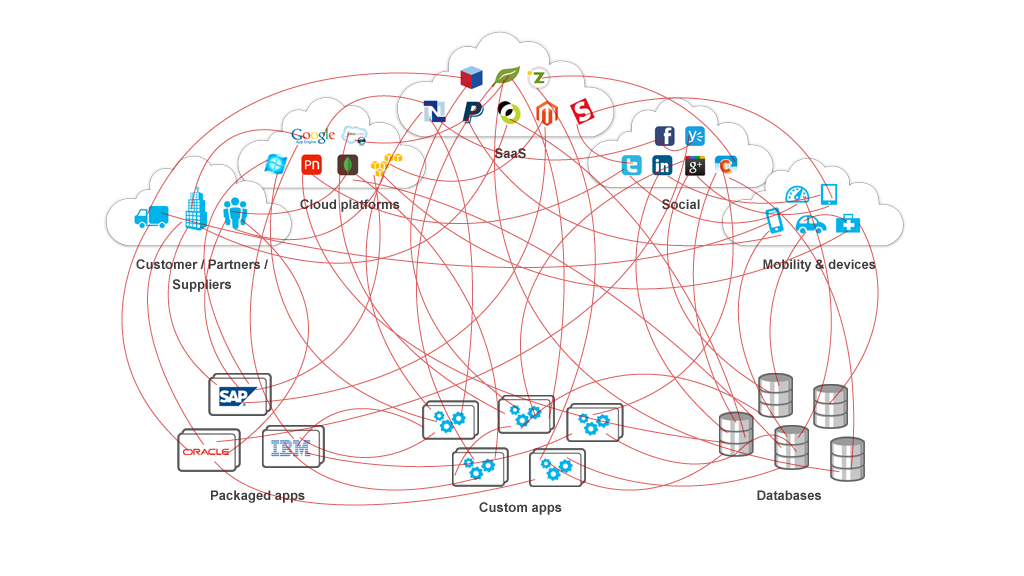 When they do attempt to modernize their legacy systems, many organizations connect new systems to their legacy databases and software with point-to-point integration leading to tight dependencies between systems and creating a brittle, costly, hard-to-maintain infrastructure. For a better legacy modernization strategy, organizations must move beyond point-to-point integration and embrace an API-based integration strategy: API-led connectivity.
Companies across various industries have used API-led connectivity to modernize their legacy systems, with dramatic results.
Florence Next has helped several companies during their transition and has also become a decisive player after the initial implementation. With more than 5 years of experience implementing this model we have developed a fast and incisive application strategy that scale up the model adoption by our customers.